What you will need for your big launch?
I've worked for countless agencies on an excessive amount of launches and one thing that my normal non-agency clients seem to be missing are all the details that go into actually creating the pages and tech needed to actually launch! So I put together this quick and dirty checklist that you can peruse just to double-check you have everything you need!
A Detailed Ideal Customer Avatar
To market your products or services effectively, you need to gain insight into your ideal customer. That way, you can find them more easily. Plus, you can tailor your messaging so it resonates with those who will get the greatest benefit from your offerings. And that's where the customer avatar comes into play…
A customer avatar (sometimes referred to as a buyer persona, marketing persona, or customer profile) is a representation of your ideal customer—the type of person you want to purchase your products or services. If you've worked on any larger-scale project with me you know the value of nailing this person down and how it shapes your messaging.
The Offer
An irresistible offer is simply a strategic structuring of your products and/or services where the value-to-cost ratio is value-heavy. Meaning that the value of your offer FAR exceeds the cost to access the value. So much so, that when your ideal customer came across your offer, they would say to themselves "WOW, this is an absolute "no-brainer", I MUST buy this right now!".
The offer is so good, they can't say "no", it's irresistible.
You might think "hey I have an offer, I'm selling my XYZ product!". That's not an offer, that's simply your product.
Note: You're offer should always be beta tested/pre-qualified before doing a full launch. This will also give you great testimonials!
A Proper Offer Includes
Timelines
Core Features + Benefits
Bonuses
Marketing Strategies (Social, media appearances, webinars, challenges, etc.)
Sales + Pricing Strategies
Goals
Email Sequences Needed
Pages Needed
Funnel Map
The Copy + A Fabulous Copywriter
Can you DIY your copy for your launch? Of course! Will it convert as well? unlikely. Want to know why you should hire a copywriter and not just figure it out yourself? Check this out!
What you'll need
All page copy

Sales Pages (Sale page, cart variation pages, thank you, and waitlist)
Presale/Warm Up Copy – for things like a webinar or challenge

All email copy
Scripts for Videos
Promo Copy like social posts or sales pitches
Page Design
Copy comes first and page design comes second. Copy should always be your #1 priority whether you pay someone or work from my recommended templates. The copy will make or break a sale, especially the emails. Now with that said, there is a reason big launches pay UX designers, it's because conversion design can double your sales. Color use, font size, layout, images, button size, and color, can create a mood, allow for ease of purchase and ultimately take a pre-qualified offer to exponentially new heights.
But if you haven't pre-qualified your offer, meaning you haven't sold your product before or done beta testing. Then the design will be a complete waste of money. And I tell you this as a designer. Hiring a designer should be to optimize a successful offer not test a new product. This can be the difference between a successful launch and a money pit.
Ideally, you would run your beta offer and we would place user behavior tracking on any pages + emails you use so we can fix anything before we do the first round of the fully designed launch. User tracking is important if you ever want to put your offer on Evergreen.
Recommendation
Qualify your offer with a beta test
Create a fully designed launch with user behavior tracking and data analytics
Tweak any offer, design, and/or copy based on the tracking and data
Launch the evergreen version
Sales Pages Needed
Sales Page
Thank You Page
Cart Page (with variations)
Waitlist and/or cart close page
Other Pages
Presale/Warm up registration page
Thank You Page
Replay (For webinar)
Visual Marketing (Graphics + Videos)
Promotional graphics for all of your social channels, video cover images, Facebook group banners, and the list goes on. Even small things like putting an intro to your sales video can add a crisp professional and cohesive touch to your launch. But the most important graphic in your entire arsenal is your mock-up.
A mock-up is a visual representation of your product. Whether it is a computer screen with a screenshot of your course or a 3D graphic of your workbook, every single piece of your offer should be visually represented in your emails, sales pages and marketing campaigns. People want to see what they are getting.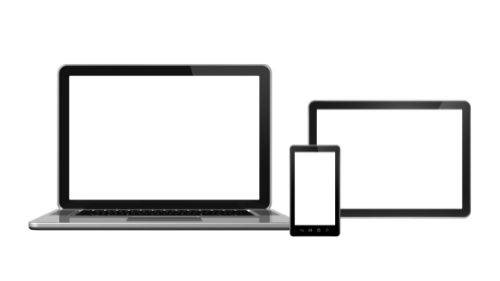 Graphics
Mockup of the entire product
Mockup of each offer element
Square graphics for social posts
Vertical graphics for stories
Banners for Facebook and other social channels
Guarantee Graphic
Video
Video thumbnails
Video intros and outros
Sales video
Social media promo videos
The Tech Set-up
Email automation and integration as well as cart set-up are the #1 thing that can go wrong in a launch. If no one can actually buy your product or the wrong emails are sent (or the automation fails and no emails are sent) they won't buy. It's that simple. There are so many things that go wrong with the tech, hire an expert if you don't know your systems in and out.
Your Checklist to a Successful Launch
Customer Avatar
Pre-Qualified Fully Planned Offer
The Copy
The Pages (design work)
Visual Marketing
The Tech Set-up (Email + Cart)
We have launch packages available if you haven't already booked with us. They include everything you need for your next big launch! Contact us so we can create a custom package for you!